Authors :
Are you an aspiring writer? Looking into e-publishing. Need an Agent? A Publisher? Want to establish a presence on the web with your own website to highlight your work? Would you like to self-publish your work as an e-book and sell it on the web. EbookNovels.com can help. Follow the links to our Writers Resource Pages for tips and information to help you become a success.
Submit your e-book Click Here
What is an e-book anyway? Click Here
Agents & Publishers Add Your Listing To our Link Page Click Here
The Latest News Happening In The Book And Movie Industry. Click Here
Ebook Compiler: Ebook publishing Made Easy Click Here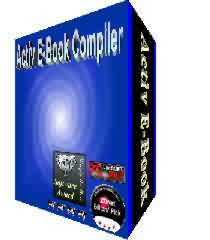 Free Ebook Downloads Click Here
EbookNovels - Ebook Design
EbookNovels - Site Design
Offering Ebooks On The Following Subjects: Click Here
Format and produce ebooks for sale

Ideas on top selling topics to write ebooks about.

Software to encrypt and protect your content.

How to maximize your profits

Receive payment and deliver ebooks online

Design a web site to highlight and sell your work

Marketing plans for your ebook products

Network with ebook publishers and resellers

Print-on-demand

Free publicity to promote your ebook

Get top ranking pages in search engines

Receive hundreds of links from other sites

Promote your book with newsletters, ezines and email

How to use newsgroups and discussion lists

Set up affiliate programs to sell your ebooks

Track and measure your sales and marketing efforts

Hyperlinks to free resources...Promotion, media lists, HTML, free graphics, free hosting, ebook marketing sites and much more!
E-book Publishing Facts
*Random House, Inc.'s eBook revenues doubled year-over-year in 2001 and during the latest quarter ending in March, revenues were the highest since the company began selling eBooks in 1998.
*HarperCollins' eBook imprint, PerfectBound, has sold more eBooks in the first five months of 2002 than in all of 2001
*Average monthly downloads of Adobe Acrobat eBook Reader have increased by approximately 70% from 2001 to 2002
*Simon & Schuster has seen double-digit growth in eBook sales from the first half of 2001 to the first half of 2002
*Over 5 million copies of Microsoft Reader have been distributed for use on desktop, notebook and Pocket PC systems
*Palm Digital Media reports that nearly 180,000 eBooks were sold in 2001, a more than 40% increase from 2000
In 2002.
*McGraw-Hill Professional eBook sales are up 55% over the same period last year.